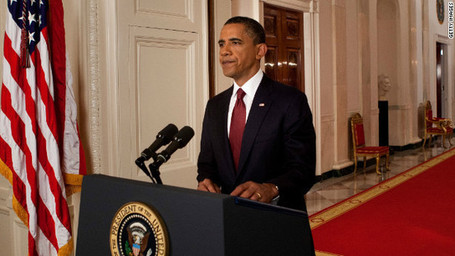 by Peter Bergen
A group of former U.S. military and intelligence officers, including retired Navy SEALs, appear in a 22-minute documentary that was released on Wednesday asserting that the Obama administration has leaked considerable classified intelligence about the raid that killed Osama bin Laden for political gain.

They also claim that the administration has given itself too much credit for this feat of American arms and intelligence gathering. The film even makes the dramatic charge that the Obama administration is "purposefully putting lives in jeopardy" because of its purported leaks about national security.

The charges bear some resemblance to the "Swift Boat" tactics used against Sen. John Kerry in the tight 2004 presidential election against President George W. Bush in which Kerry's service in Vietnam, seemingly a strength of the candidate, was turned into a weakness.