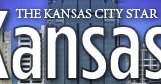 Commentary by Mary Sanchez, The Kansas City Star
What the public needs right now is context interpretation of the data that's thrown at us by the news media — analysis that steps back from conventional wisdom and soberly considers the origin of the stress so many of us feel about where our nation is going.
The text we should be reading is "The Betrayal of the American Dream," by the reporting team of Donald L. Barlett and James B. Steele. Published this month, the book is a nuanced and well-researched report on the crisis of the American middle class. That is the crisis of our time, and if we're lucky, it is the issue on which this year's elections will turn.
Read more here: http://www.kansascity.com/2012/08/20/3766114/rise-up-middle-class-rise-up.html#storylink=cpy
The media love to cover politics as a horse race, and part of that is slicing and dicing the electorate into constituencies. Lost in this blather is the fact that the middle class is America's largest voting bloc.