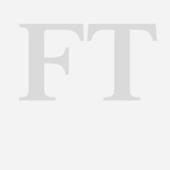 by Robin Harding, Financial Times
A company controlled by Republican presidential candidate Mitt Romney's Bain Capital ran an unlawful campaign to suppress a potential union in the 1980s, according to US court and federal agency documents.
Key Airlines, an early investment for the private equity firm founded by a young Mitt Romney and two associates, broke the law by attempting to coerce and then dismiss two pilots who tried to organise a union. Two months after a union vote failed, Bain agreed to sell Key Airlines at a large profit.
"The anti-union activities in this case are not merely unfair labour practices as Key argues, but blatant, grievous, wilful, deliberate and repeated violations of the Railway Labour Act," Roger Foley, federal judge for the District of Nevada, wrote in 1992, in a case brought by two Key pilots.

The case illustrates an episode in Mr Romney's business career and raises questions about how it has prepared him to manage the US economy. [Read more.]