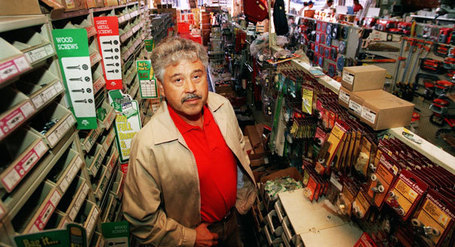 By Elizabeth Warren
...
I believe in small businesses. They're the heart and soul of our economy. They create jobs and opportunities for the future.
Washington politicians line up 10-deep to claim they support small businesses, but they avoid talking about a harsh reality: The system is rigged against small business. These owners can't afford armies of lobbyists in D.C., but the big corporations can. It's those armies of lobbyists that create the loopholes and special breaks that let big corporations off the hook for paying taxes. While small businesses are left to pay the bills.
We've got to close those loopholes and end the special breaks - so small businesses have a level playing field and a fair chance to succeed.
When small businesses grow and flourish, we should applaud their success, and the companies should benefit from their hard work and clever ideas. But here's my point: If a business makes it big, the reward shouldn't be the ability to rig the system to stop the next guy.
If a business takes its profits to the Cayman Islands, ships its jobs overseas or finds a loophole to avoid paying its fair share of taxes, then that business now has a leg up over every small business and start up that can't take advantage of those loopholes. Sometimes the big can get bigger not because they are better but because they can work the system better. That's bad for every small business in America.
[Read more.]