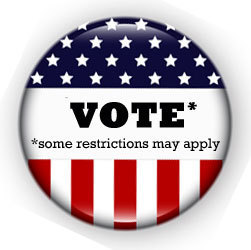 by Brandon Szuminsky, Herald Standard
To really understand the Pennsylvania Voter ID law, consider the effort to switch broadcast television from analog to digital a few years back.

The "digital switchover" changed the way you could tune in over-the-air television signals. Unnecessary technical bits aside, the result was that if you got your TV from an antenna (in other words, if you didn't have cable), you either needed a new TV or a converter box to avoid losing the ability to watch television.

Originally proposed in the Telecommunications Act of 1996 (a landmark law for media studies, if you're taking notes), the original deadline for the switch was Dec. 31, 2006. But when it became clear that many would be left behind if the change went into effect then, Congress pushed the deadline back to Dec. 31, 2008.

As that date neared and still the public wasn't ready, lawmakers again moved the deadline back, this time to Feb. 17, 2009. But in January 2009, when slightly more than 2 percent of Americans were estimated to still be unable to make the switch, the deadline was pushed back for the last time, to June of that year.

To simplify further, when the government was going to institute a change that would effect the public's access to television, it spent billions and held off implementation until it was sure the public was ready. Even a measly 2 percent of people not being ready was enough to convince lawmakers to pump the breaks.

But that was something important, like television. For something as frivolous as voting, Pennsylvania lawmakers are content with rushing to implement a change that would keep 9.2 percent of voters in the state from being able to exercise their right to participate in democracy. [MORE]